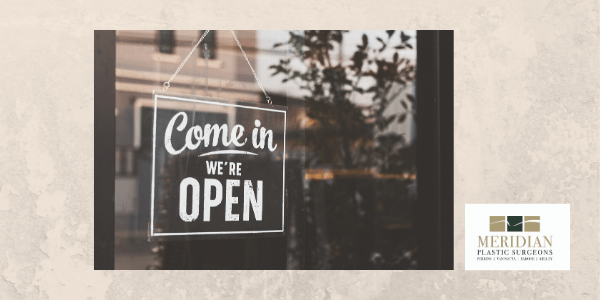 Our highest priority is the safety and health of our patients, physicians and staff members. In order to accomplish this, we have put new measures in place.
Our surgeons and staff will wear personal protective equipment including masks and/or facial shields.
We have adjusted our schedule, which allows for fewer patients in the building.
Patients need to arrive wearing a mask or face covering (a bandana or scarf is fine) into our building.
Only patients will be allowed in the building. No family members will be able to attend the appointment at this time unless the patient is a minor.
Our staff will take each patient's temperature and oxygen level before entering to ensure they are not ill.
Our staff will be sanitizing exam room, chairs, door knobs, etc. after each patient.
We appreciate your patience and understanding as we all navigate through this new way of providing care to our patients. We look forward to seeing you.
If you would like to schedule a consultation with Dr. Stephen Perkins or have questions, please call our office at 317.575.0330.